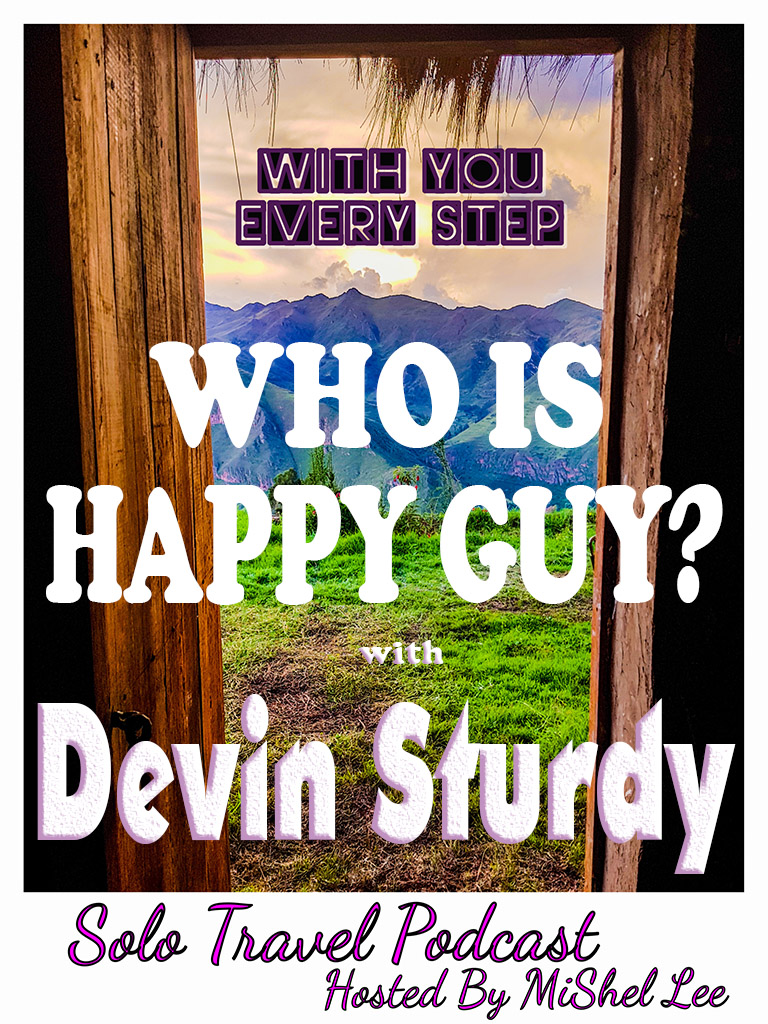 I know I am need of a happy story right now.
Devin Sturdy joins me to explain the story behind the Who is Happy Guy quest from 2007/2008.
A photo of someone who looked so very happy was found in a bin. Nate, Devin's brother took this photo and put it on their fridge and named him Happy Guy. This photo then became a reminder of happiness. Years later they decided to try and find Happy Guy. Listen to find out what happened. 
Take a photo of yourself with a big cheesy grin and # it with #withyoueverystephappyguy or #withyoueverystephappygal Let's make others feel the way Nate and Devin felt every time they looked at that photo. 
To see the original photo of Happy Guy go to our Instagram page.
Instagram - @withyoueverystep
Facebook - @withyoueverystep
Twitter   -   @withyoueverystp
For any questions email us at withyoueverysteppodcast@gmail.com