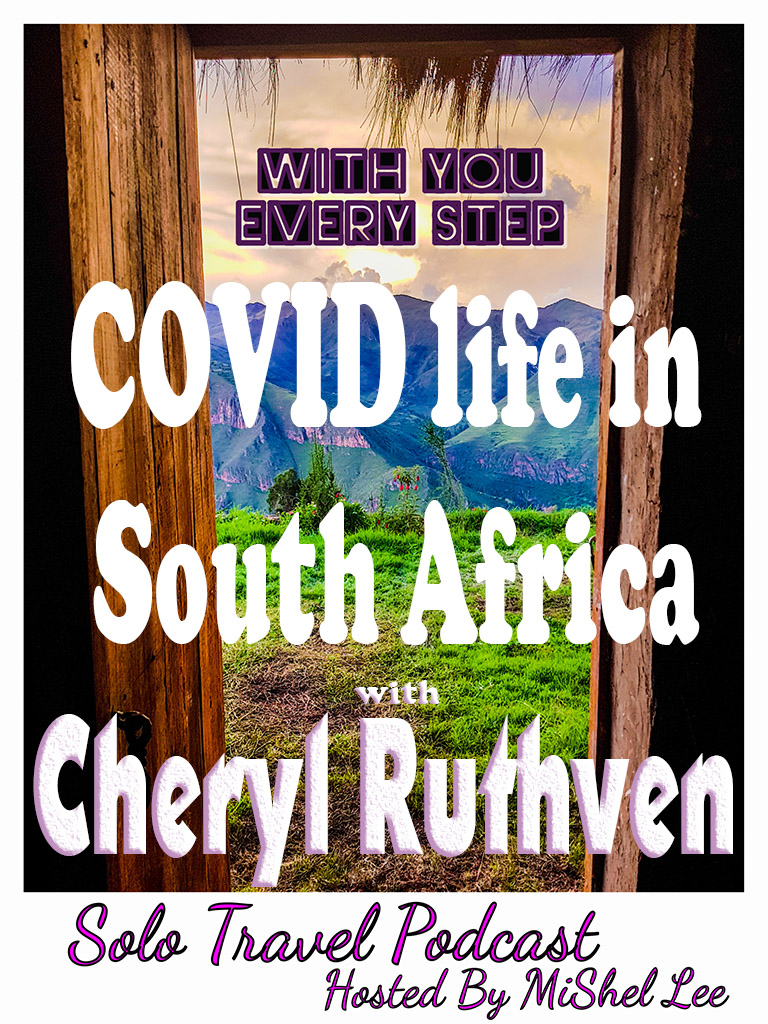 We travel to Johannesburg, South Africa.
Cheryl Ruthven is a school principle; she explains the impact COVID -19 has had on the school systems in South Africa and how quickly they moved to remote learning. Cheryl also explains the Apartheid for those who may not know much about the racial segregation in South Africa, which was in place until 1994. If you are triggered by topics such as racism and slavery please proceed with caution. She also gives us a delightful dessert recipe. To watch Mishel Lee and Troy Larkin cook the Malva pudding please head to our YouTube channel With You Every Step. 
For suggestions or questions email withyoueverysteppodcast@gmail.com
Instagram - @withyoueverystep
Facebook -  @withyoueverystep
Malva Pudding recipe
1 cup Sugar
2 tablespoons Butter
2 tablespoons Apricot Jam (smooth)
1 egg (beaten)
1 teaspoon Bicarbonate soda
2 tablespoon Vinegar (white is ok, prefer brown if you have)
1 cup Milk
1 cup Cake flour (a little heaped)
Bake for 40 minutes at 180c
Heat 
1 cup Cream
3/4 cup Sugar
1 tablespoon Butter
1 tablespoon Caramel essence
Pour over top of cooked pudding and return to oven. Oven should be off, let sit for a short time or till ready to serve. Serve hot with ice cream or cream.